DB-0279. Unopened letter. Click on either the "i", arrow, or four squares at the bottom right to view details of some of the letters showcasing their seals, watermarks, inserted items, and conservation issues.
Seals
DB-0787. Unopened letter.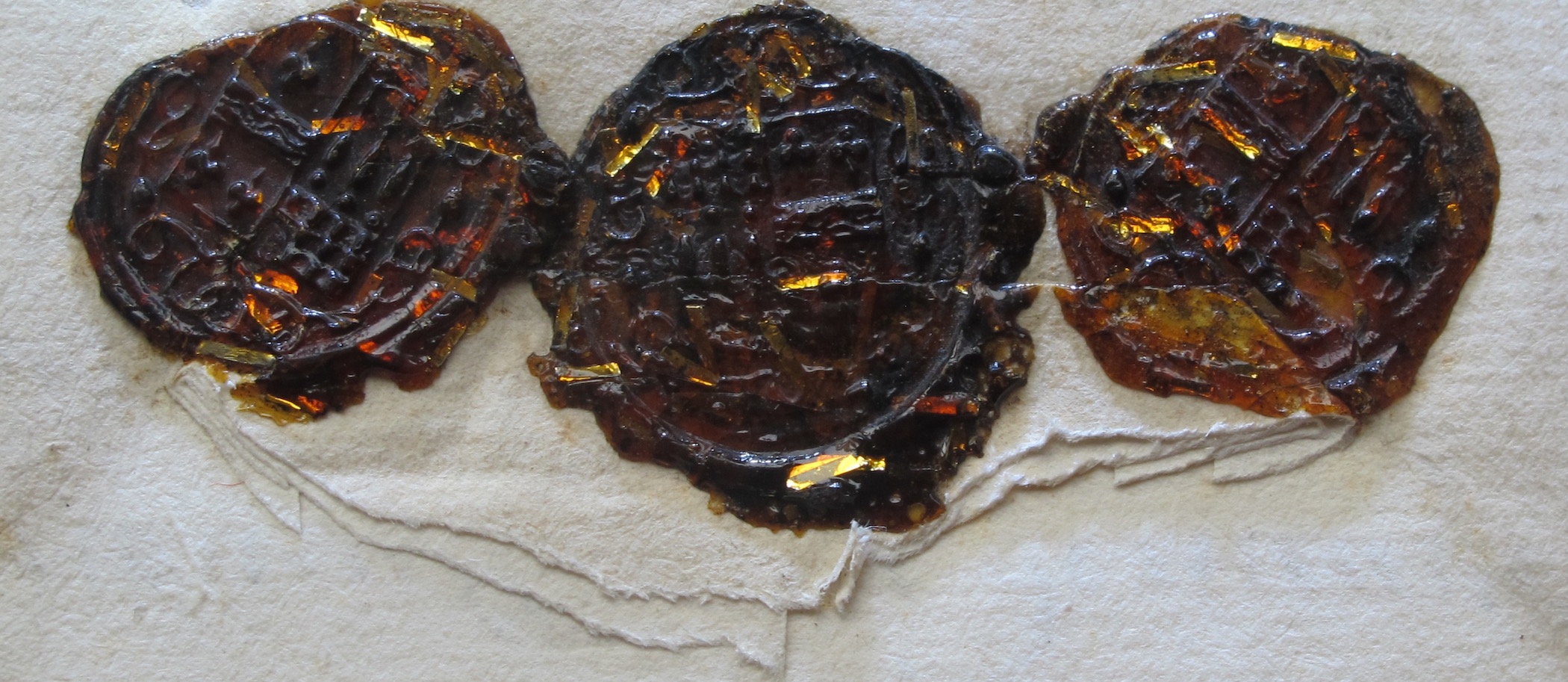 Seals
DB-2159. Opened letter with gold-flecked amber sealing wax.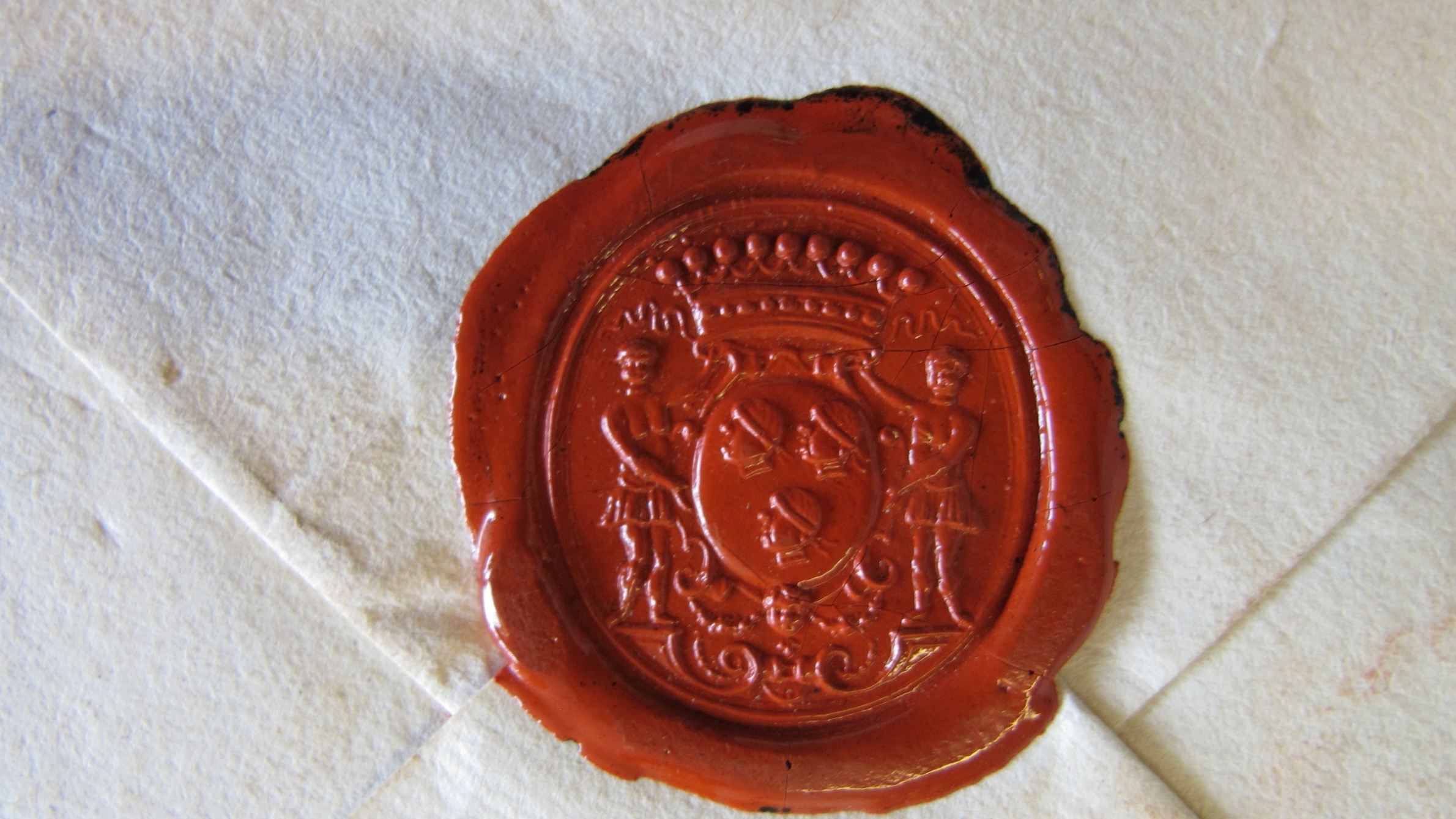 Seals
DB-0713. Fingerprints embedded in the sealing wax flanking the heart signet.
Seals
DB-0102. A Medici coat of arms (with three small florets in the top sphere in the coat of arms) papered seal secures a letter shut using a "two-piece" letterlocking system. Visit our letterlocking category variation gallery to learn more about letterlocking in the Brienne Collection.
Seals
DB-1465. A raking light shot (light directed from one direction (usually from to the top or from the left of the object) to capture details difficult to see with normal illumination.
Seals
DB-1910. A shaped-paper lock was folded in half and cut to form before the signet was impressed into the paper through wax or wafer to create this papered seal.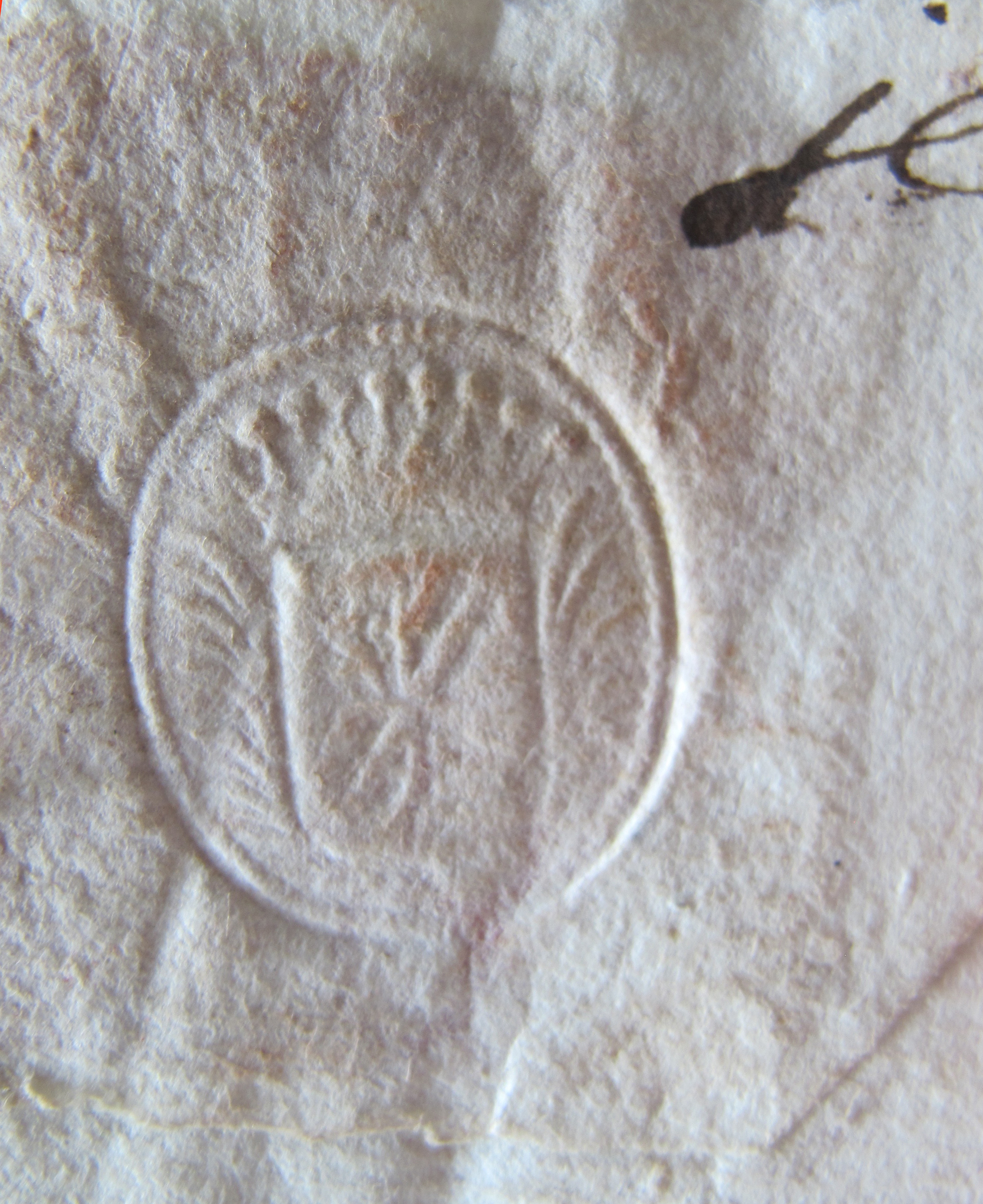 Seals
DB-1953. The signet is impressed through a bright red starch wafer which was sandwiched between the folded, slit, and tucked sections of this letter to create this papered seal while closing it.
DB-2124. This wax seal secured shut the wrapper that enclosed the sheet of metallic thread samples.
DB-2124. These signet also act as an adhesive to hold down metallic thread samples.
DB-1118
Seals
The seals on both the opened and closed letters are made of red wax or starch wafer, and are sometimes white, amber, or even green in color.